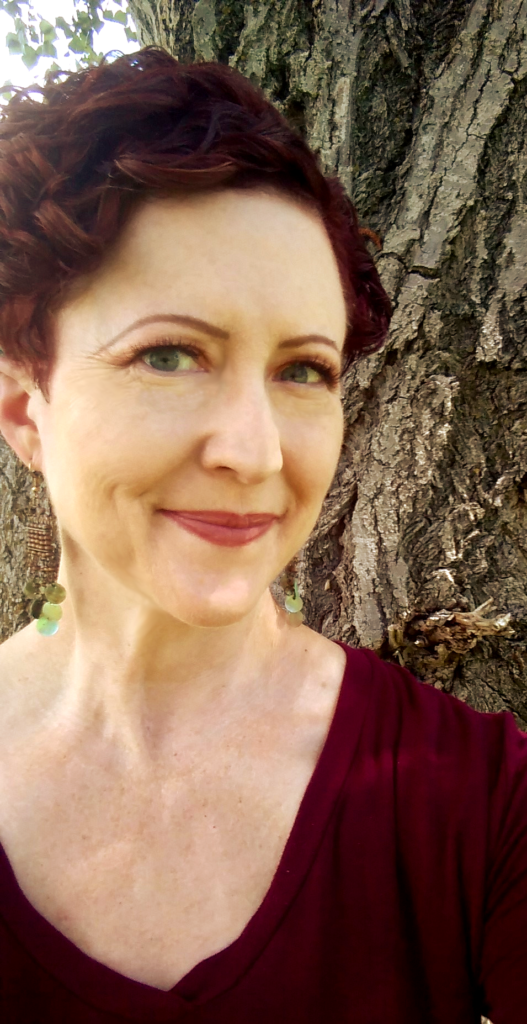 To send light into the darkness of men's hearts - such is the duty of the artist.
Robert Schumann
Growing up I had hearing aids, and thick glasses. Constantly I would miss out or misunderstand.  There was all this color and movement happening around me and I didn't know how to be a part of it.  So I kept my head down and read a lot, never understanding the jokes or whispers.  My life existed on the outside looking in, until I discovered art.
Now as an adult I see the same pattern, in a different setting, with my sons. They have experienced addiction and feelings of immense isolation. This pattern of isolation repeats for so many reasons: abuse, grief, hopelessness, failure, and depression.
Currently I am using my art to communicate about these widespread challenges. Remember the opposite of addiction is not sobriety but connection. I encourage you to fight addiction, habits of fear, and isolation. Connect and find your wings, you have had them all along.
Education :
1991-1995 Brigham Young University, BFA, Emphasis Sculpture
Juried Exhibitions :
2017 Springville Museum Spiritual and Religious Show
2017 Springville Museum Salon
2013 Springville Museum Spiritual and Religious Show
2011 LDS Church History Museum
2010 Springville Museum Spiritual and Religious Show
2010 Hogle Zoo Annual Show
2009 Springville Museum Spiritual and Religious Show
2009 Hogle Zoo Annual Show
2008 Springville Museum Spiritual and Religious Show
2008 Utah Arts Council Statewide Annual Show
2008 Eccles Community Arts Center 34th Annual Statewide Competition
2008 Springville Museum Salon
2007 Springville Museum Spiritual and Religious Show
2007 Springville Museum Salon
2006 Springville Museum Salon
2005 Springville Museum Spiritual and Religious Show
2002 Springville Museum Salon
2000 Springville Museum Salon
1999 Utah Arts Countil, Utah 99', Union Pacific Depot
1999 Springville Museum Salon
1998 Finch Lane Gallery, Recycle Reexamine Resurrect
1996 Springville Museum Salon
1995 Eccles Art Center, Black and White Show
1995 Kimball Arts Center, Utah Women's Arts Exhibition
1995 Springville Museum Salon
1995 Brigham Young University Annual Show
1994 University of Utah Intercollegiate Show
1994 Brigham Young University Annual Show
1994 Springville Museum Salon
Group Shows :
2010 Springville Museum - artists include - Carin Fausett, Julie Buckley, Kirsten and George Barnhill
Invitational Exhibitions :
2017 Havenlight Original Catalogue Show
2015 "Every Polished Grace" BYU Alumni Show
2004-2005 "Metaphorically Speaking", Brigham Young University Museum of Art
2001 SLC Arts Festival, Invitational Artist
1998 SLC Arts Council, Street Art
1996 Louder Than Words Gallery, Shared Context
1996 Studio Source, Cooperative Studio Opening Show
1995 Utah County Court House, Dimensional Women
1994 Tunnel Gallery Brigham Young University, Fabrications Out of Context
One Person Shows :
1995 Gallery 303 Brigham Young University, Friendly and Engless
Private Collections :
2017 Suzanne Taylor, Let Go and Let God
2013 Julie Buckley, Powerlines #1
2013 Katie Christiansen, Powerlines #2
2007 Julie Buckley, House of Learning
2003 Andrea Taylor, Missing You
2001 Scott Jaffa, Building We
2001 Suzane Simpson, Woman/Man
2001 Dorathee Martins, Remnants of Her Autumn Self
1999 Ryan Demming, Her Autumn Self
1996 Ryan Demming, Some Live Green Lives
1995 Brian Bird, Moon III
1995 Jerald Jacobs, Comfort in Fear
1995 Dahrl Thomson, Untitled
1995 Barbara Waddle, Moon II
1995 Lanie Holman, Screen Door to Opportunities
1995 Rod Walker, A Box of What I'm Satisfied With
1995 Julie Buckley, Friendly and Endless
1995 Neil Hadlock, IN Every Mind There is a Shade of Blue
1995 Brian Christianson, Irrelative to Them and Relatively Valuable to Me
1994 Joseph Ostraff, One Tall Tree II
1994 Daniel Mortinson, Untitled III
1994 Joseph Ostraff, Male / Female
Grants :
1997 Ut. Arts Council, $500, for recording art work
1995 Creative Research Grant, $1,000, for one person show
Honors :
2008 Merit Award, Springville Museum
2000 Academic Scholarship, UVSC, from Utah Women's Artists Exhibition
2000 Art chosen to travel in Utah Women's Artists Exhibition
1995 Academic Scholarship, UVSC, from Utah Women's Artists Exhibtion
1995 Art chosen to travel in Utah Women's Artists Exhibtion
1995 Merit Award, Springville Museum
1995 Merit Award, Dimensional Women
Scholastic Honors :
1995 Undergraduate Research and Creative Work Award, for outstanding achievement
1995 Juror's Choice Award, BYU Annual Show
1995 Vera Hinckley Mayhew Award, BYU Annual Show
1994 Merit Award, Intercollegiate Show University of Utah ANnual Show
1994 Vera Hinckley Mayhew Award, BYU Annual Show
1994 Talent Award, BYU